Baru smlm sue menjawab drpd Cik Zaza
ari neh,sue nk jwb tag dri Matt lak
act,kt0rg neh mmg saling link2 n f0ll0w2 bl0g neh
nk mengeratkan ikatan silaturrahim lar katekan!!!wawawawawawa...

k..j0m jawab!!!
SOALAN:
Rules:
It's harder than it looks...
Copy to your own notes...
Erase my answers...
Enter yours and tag twenty (20) people...
Use the first letter of your name to answer each of the following questions...
They have to be real...
Nothing made up...
If the person before u had the same first initial, you must use different answers...
You cannot use any words twice...
and
You can't use your name for the boy / girl name question...
JAWAPAN:
1. What is your name : Mc'Sue(name glamer...lalalalala)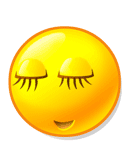 2. A four letter word : h0h0(ak suke taip neh lam stiap akhir SMS)
3. A boy's name : Robin Van Persie (pemain bola sepak a.k.a hubby aku..;p)
4. A girl's name : Mirah a.k.a Mc'keteh (ni ank sdare y plg ak geram!!!hyperactiv)

5. An occupation : Cikgu (mesti ar!!!lau x,wtpe ak msuk mktb an???hik3)
6. A colour : Purple...muahhhh
7. Something you wear : Pakaian ler (of coz la kan!)
8. A food : Sume ak sumbat,janji halal..ngeee~~~

9. Something found in the bathroom : Toiletries ak (berus gg,ubat gg,pencuci muke,listerine..n DLL)
10. A place : JAPPAN(perghhh,teringin nk [egi disneyland!!!)
11. A reason for being late : urrrrr...tataw2..I'M SORRY!!!xsngaje...

12. Something u shout : Chaaaiiitttt!!!
13. A movie title : Harry Potter(h0h0..mmg minat giler citer neh.pnh smpai gile2 nk cari dvd die..lalalalalala)
14. Something u drink : sume minum jnji bez n halal
15. A musical group : THE ELIPSIS(ni band dak kelas ak..lagu2 d0rg,urm..ley tahan lar..ak suke!!!)
16. An animal : Hamster(NAIM..hahahahahahahahahaha)..

17. A street name : Sesame Street k0wt??(bley x bg jwpn neh???)
18. A type of car : Myvi(sbb kete ni jep y sesuai ngn 0rg kecik cm ak nk drive...kancil pn ley gak)
soalan terakhir... kena tag 20 orang...sori aa, nak jawab separuh je bleh? biar aa dapat separuh markah pon, tak kisah heheh..
Aduiyaiiii...rmainyer..jap2 nk bt list
Zaza
Matt(haha...suh jwb balik)
Anne
Ateh
Faisal
Yana
Zura
Nuyyu
Naim
Daud
ntah...da tataw sape dah!!!
k,sekian saje lam p0st kali neh
Selamat Mencuba!!!